Photos show Hunter at Dad's home
Created by Monica Carlyle on Mon Jul 24 2023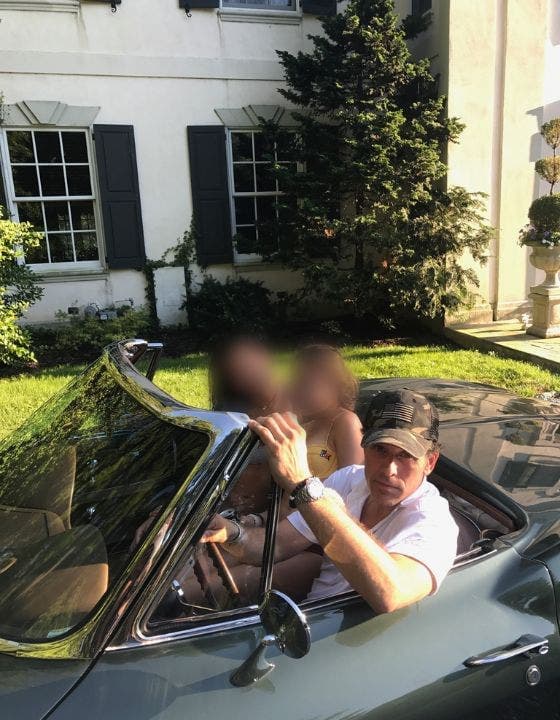 Amid ongoing investigations into the alleged criminal bribery scheme of Democratic presidential candidate Joe Biden and his son, Hunter Biden, further evidence has been revealed that calls into question the president's insistence that he had no knowledge of his son's business dealings.
The evidence in question is two photos from July 30, 2017 taken at Joe Biden's Delaware home, which were first reported by the Washington Free Beacon.
The photos show Hunter Biden in the driver's seat of Biden's 1967 Corvette Stingray with two young girls in bikinis in the driveway.
What's more, a June 29 statement released from the White House Counsel's Office Ian Sams deviated from the president's previous denials of knowledge regarding his son's business dealings.
Republicans noticed the shift and are now demanding to know whether it indicates the president knew more than he initially let on.
Adding further suspicion to the case is an expected testimony from Devon Archer, Hunter's longtime friend and fellow Burisma board member.
According to a report by the New York Post's Miranda Devine, Archer is expected to tell the House Oversight Committee this week that Biden, as vice president, was actively involved in at least two dozen calls with Hunter and Archer.
The bombshell news was retweeted by Committee Republicans on Monday morning, to which Chairman James Comer stated, "Joe Biden lied to the American people when he said he knew nothing about his son's business dealings.
Evidence continues to be revealed that Joe Biden was very much involved in his family's corrupt influence peddling schemes and he likely benefited financially."
The White House did not respond to Fox News Digital's request for comment. Despite this, the investigations remain ongoing and the American people continue to demand transparency and accountability.